Identity and communication for Beckmans College of Design at Stockholm Furniture Fair 2020.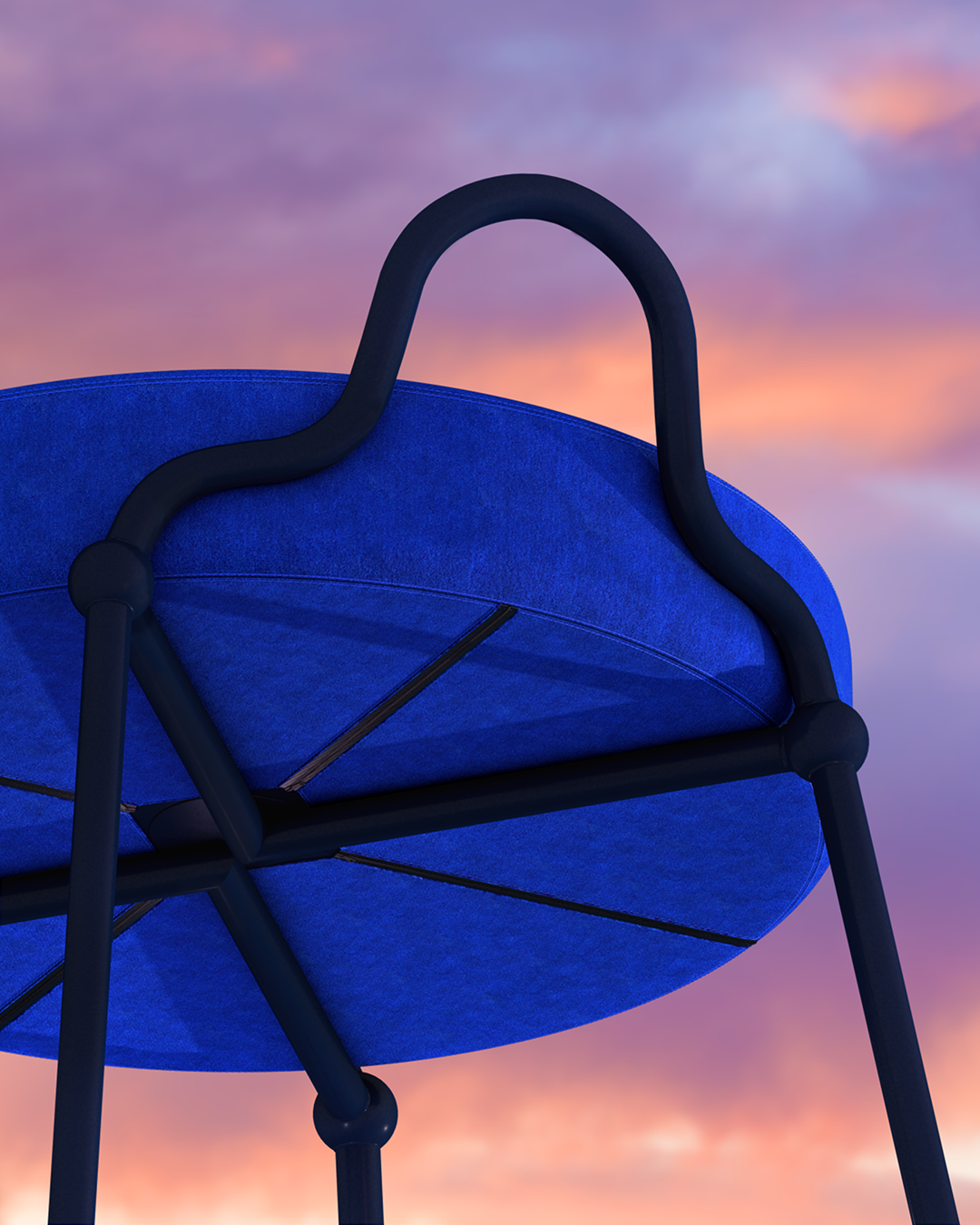 The final year students in Product Design was asked to create unique pieces of furniture in collaboration with six swedish furniture producers. They were presented in the Greenhouse Hall at Stockholm Furniture and Light Fair.
I was a part of creating the concept and communication for the project.
The furniture produced had all been designed to endure both time and wear. The student's creative vision and the producers' knowledge resulted in 6 pieces of furniture that will live on for a long time to come.
The identity tells a story where the furniture remains in a deserted future, they stand untouched and staunched.
The story is called Epilogue – A Love Story. It is the end of the story that we're in now, but it paints a picture of what will come next. Epilogue is a love story in which the collaborative love and care put into a piece of a furniture has allowed it to live on forever.
The catalogue also features texts from six different writers with their own takes on the theme. These writers include:


Alice Rawsthorn - Design Critic and Author
Lisa Stardust - Astrologer
Andreas Nobel - Professor of Furniture Design
Victor Langer - Fragrance Expert
Katja Pettersson - Designer and Artist
Avit Bhowmik - Assistant Professor of Risk and Environmental Studies
Project done in collaboration with Lina Reidarsdotter Källström, Hedda Wallén, Sara Dunker, John Bengtsson and Fredrik Wickberg.

3D by me and Lina Reidarsdotter Källström.